MyPACS - Disaster Recovery
Features
Are you looking for an easier, faster more affordable archiving solution for your current PACS system? MyPACS can be integrated with your current PACS system and used only as a Disaster Recovery solution.

MyPACS can be setup to receive a copy of every image that hits your main PACS system and forward a copy on the MyPACS DR system. These images will be stored in the MyPACS system on-site as well as backed up off-site each night.

Safe - Secure & Reliable DR PACS solutions.
.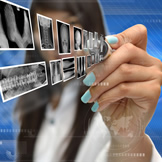 Simply Disaster Recovery
Simplify disaster recovery for your current PACS system No matter what you use for your current PACS system - MyPACS DR can take the pain out of archiving those all important images.
Secure Off-Site Disaster Recovery Simply backup your Dicom images off-site securely and easily with the My-PACS DR solution.