MyPACS - Dicom Branch Hub
Features
Do you have remote medical branches with slow network connections back to your main PACS location? A MyPACS Dicom Hub allows you to send images to a local MyPACS server on-site at your remote branch, these images are then compressed and then sent to your main PACS system.

No need to have additional expensive servers at your local branches.
.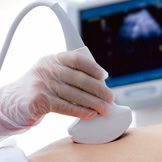 Save on Wide Area Network Costs Don't pay more than you need to for your branch WAN / Internet connections - use a MyPACS Dicom hub to compress the local images before they are sent to your PACS.
Network Outages Continued Remote Branch operation even when the network goes down. By having an affordable Dicom Hub solution, you can keep taking images even during a network failures and send the images when the connection problem is resolved.